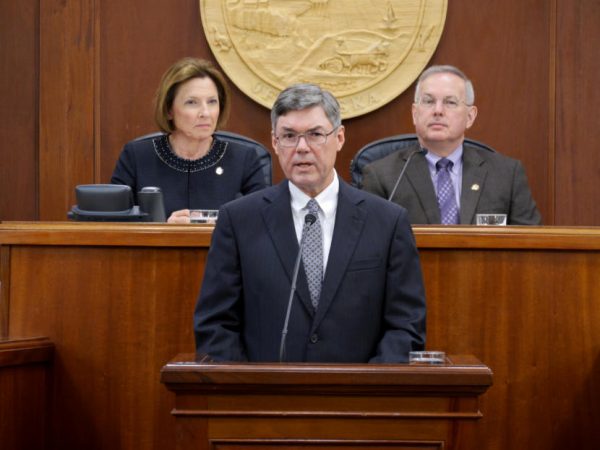 Chief Justice Joel Bolger addressing the Alaska legislature.
Juneau, Alaska (KINY) - Chief Justice Joel Bolger announced he would retire from the court effective June 30, 2021.
He had served on the bench since his appointment in 1997 by Governor Tony Knowles to the Valdez District Court.
He has also served on the Kodiak Superior Court, the Court of Appeals and was appointed to the Alaska Supreme Court by Governor Sean Parnell in 2013.
He is the first justice to be appointed to all four levels of the Alaska judiciary.
The process to fill the judicial vacancy can take several months.
The candidates are evaluated by the Alaska Judicial Council, subject to interviews, public hearings, and eventually appointments by the governor.