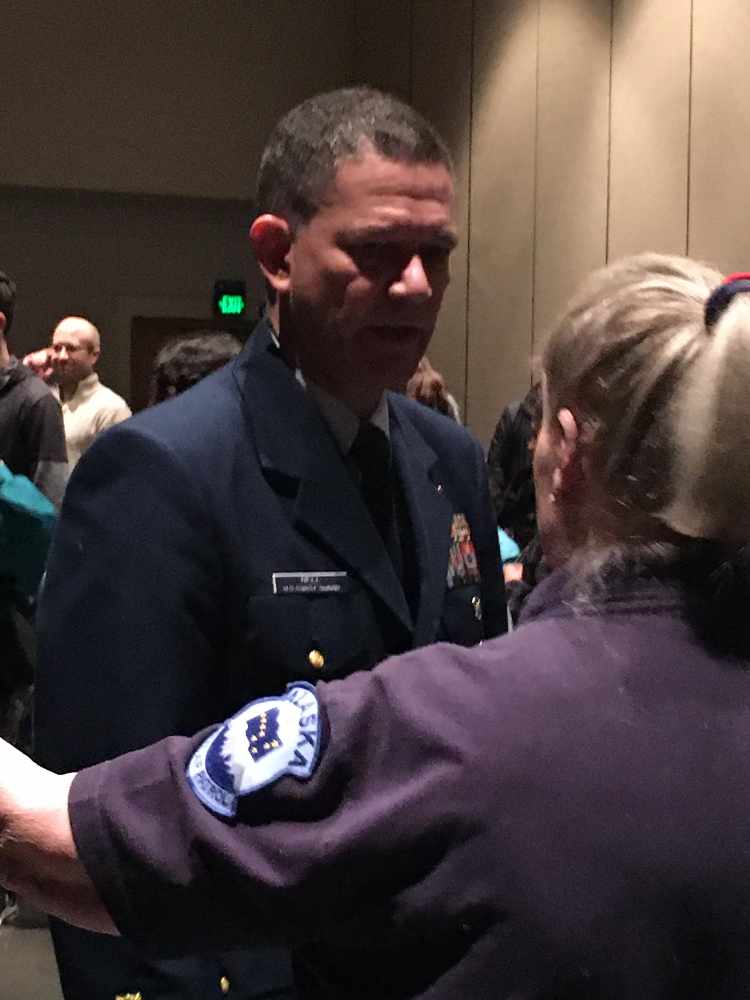 Rear Admiral Matthew Bell.
Juneau, Alaska (KINY) - Rear Admiral of the US Coast Guard Matthew Bell was the keynote speaker at the Veterans Day 2019 ceremony at Centennial Hall.
Veterans Day, 2019, was the 101st anniversary of the end of World War I. It was also the 100th observance of armistice day.
It was changed to Veterans Day by President Dwight D. Eisenhower in 1954.
Auke Bay Post 25, American Legion Commander John Cooker said it is a day to remember those that served their nation and a time of respect and contemplation for all.
Bell said there are 18 million veterans in the United States and 1% of today's population serves in the military.
"Every veteran is special. They are serving a calling above themselves," he added.
Bell urged the veterans to tell their stories and shed more light on the important role they have played in US history.
He also urged the crowd to thank a veteran and their families.
Audio from USCG Rear Admiral Matthew Bell.