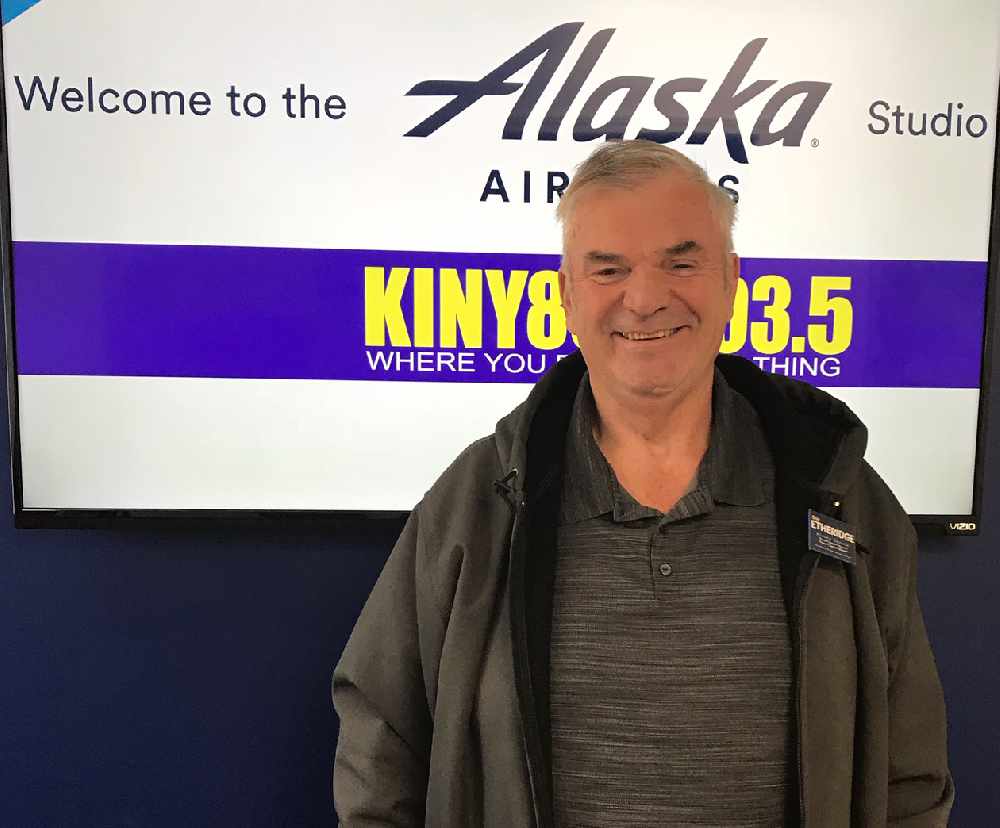 CBJ Docks and Harbors Board of Directors Chair Don Etheridge
Juneau, Alaska (KINY) - Docks and Harbors Board of Directors Chair Don Etheridge is not pleased with the Assembly's decision to delay purchase of the Fisheries Terminal Area from the University of Alaska Southeast.
"The concern is that we didn't get the grant for electrification of the cruise ship terminal on this first go around and people are nervous about it and we're hoping we can come in on the next grant and calm some nerves and get that funding restored and being able to get that piece of property."
Etheridge said its important to obtain the area. "Without this we're either going to have to increase the moorage and all the fees to all the users in order to pay for the bond package that we're going to have to do or we'd have to shut down the boat yard and that expands to not only the boat yard, but the crane dock and all of those facilities that our fisherman use during the season for loading and unloading gear and fish and everything else." He added that the facility must be maintained or risk losing members of the fishing fleet. Etheridge underscored the importance of moving forward."
Etheridge said the deal makes financial sense. He said the lease rate is going to skyrocket. "With the difference between what the purchase price would be on a monthly basis and what the lease would be is less than $10,000 a year. We figure for that kind of money in 15 years we'll own it and instead of still paying lease money."
The Assembly decided at Monday's meeting to refer the purchase to its Finance Committee for further discussion.