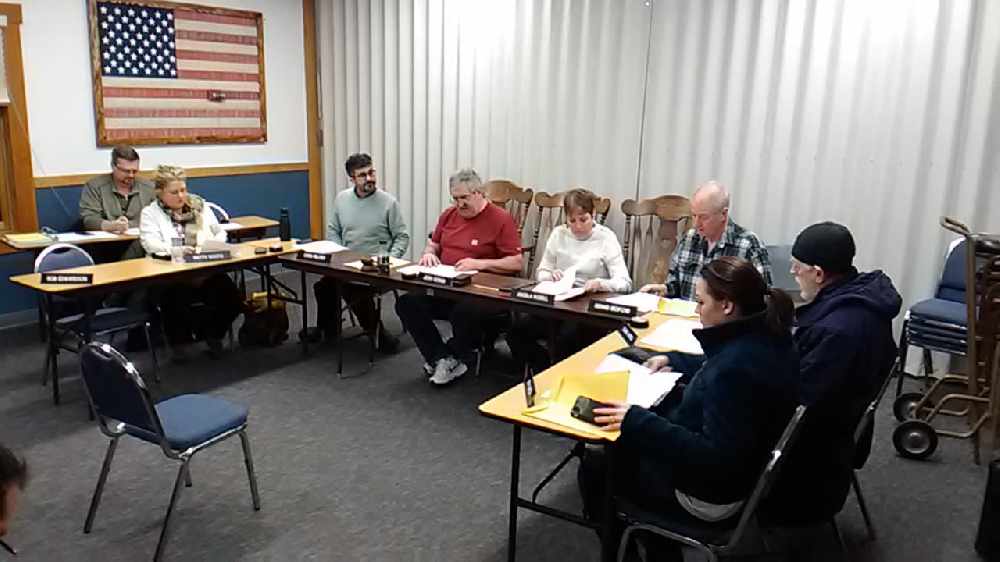 The CBJ Airport Board meets on Jan. 14.
Juneau, Alaska (KINY) - The City and Borough of Juneau Airport Board approved a bid award in the amount of $16,184,600 to Dawson Construction for the demolition, reconstruction, and renovation of approximately 35,000 square feet of terminal space at Juneau International Airport.
Another bidder, Blazy Construction, offered a bid in the amount of $17, 618,938. The architect's estimate for the project was $17, 048,700.
The project will include three alternate projects, which are a second elevator carriage, the installation of air-source heat pumps for the air traffic control tower, and additional second-floor carpeting.
Bids were opened Jan. 9, which included a two-day bid extension. Revenue bonds, general obligation bonds, airport fund balance, and sales tax funding sources are already appropriated.
According to the city, as Federal Aviation Administration grant funds and Passenger Facility Charge funds are received, revenue bonds will be paid back.
The bid award now moves to the full CBJ Assembly for consideration.
The board also received an update on PFAS contamination at the facility.
The airport is under contract with Cox Environmental to test and monitor for the presence of specific PFAS contamination and to coordinate with the State of Alaska Department of Environmental Conservation.
According to Cox, the testing site nearest to the fire station, known as MW-6, is above the "Migration to Groundwater Cleanup Level".
"This means, based on the detected soil concentration, contamination of groundwater is likely to be present," Cox's report states. "It will be a few more weeks before we have the groundwater results back from the lab to confirm. We will have to wait and see what is found in groundwater samples before we proceed. The detected soil concentrations are below the Human Health Cleanup Level, which means direct human contact with the soil at that depth is not a concern."
Test wells were drilled on Nov. 13-16, 2019. After allowing for the groundwater to settle after the drilling, sampling and testing of soil and groundwater were performed in December 2019.
The PFAS Sampling and Analysis Plan, written by Cox Environmental Services, sampled for six PFAS molecules in soil and groundwater, which was analyzed by an approved contract laboratory.
Next, additional borings surrounding the site will be drilled to delineate the vertical and horizontal extent of soil contamination above ADEC cleanup levels. If groundwater contamination is detected above cleanup levels, there will be an installation of additional groundwater wells to completely delineate on-site plume and off-site plume if warranted.