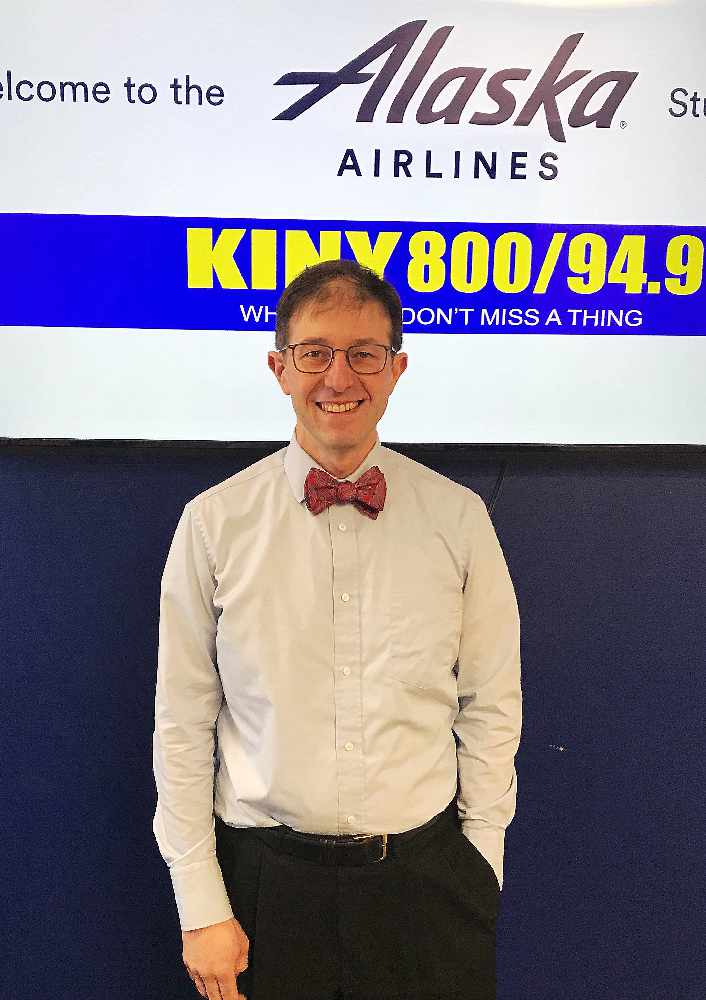 Juneau, Alaska (KINY) - Juneau Senator Jesse Kiehl believes Governor Dunleavy will propose further budget reductions in his plan for next fiscal year due out later this month.
He said on Action Line that legislative colleagues from both parties that he's talked to would be very surprised if there are responsible reductions left to make. "If the Governor comes out with proposals that make sense, that increase efficiency, that partner up with municipalities, I think you'll see agreement on those. If it's more the state will stop doing these things that will leave people out to dry, well I think he's going to have a tough time with those proposals."
The Governor remains intent on providing a full Permanent Fund Dividend and paying back those dividends reduced in recent years. That constitutes a math problem, according to Kiehl. "If you want to come up with several billion additional dollars to leave the state treasury, then you have to figure out what else we don't do or where else that money comes from."
Kiehl added that nobody he's talked to is thinking of any kind of broad-based tax, income or sales, that comes to one billion dollars. "People have talked about as much as half that amount to do what the Governor refers to as back PFD amounts. That takes a couple of billion. so I think it's pretty unlikely."
Also, Kiehl says the Governor and the Legislature will have to deal with current year spending. Legislative Finance estimates that an estimated $200 Million supplemental budget will be necessary, according to Kiehl.
The Governor's budget plan for next fiscal year must be submitted to the Legislature by December 15.