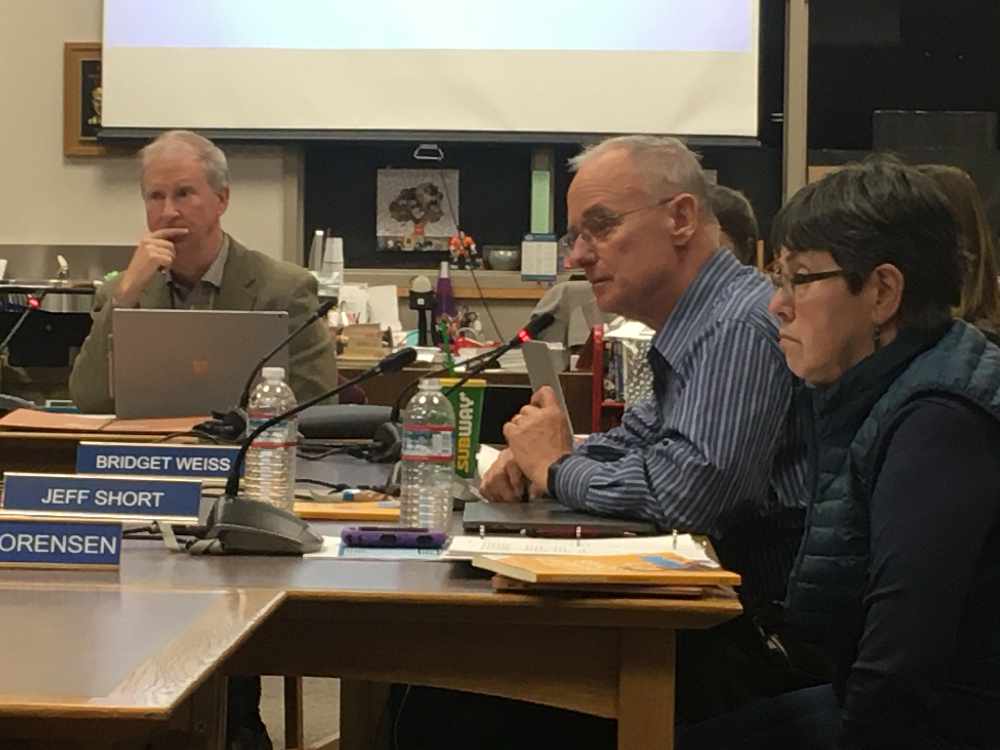 (L-R) Board President Brian Holst and members Jeff Short and Deedie Sorensen listen to a presentation Tuesday.
Juneau, Alaska (KINY) - The preferred calendar ends the first semester before the winter break.
The 2020-2021 calendar would begin the school year on August 17 and end school on May 21, 2021.
The first semester would end on December 18, 2020. The first semester would include 84 days and the second semester lasts 89 days. Spring break would last from March 22-26, 2021.
Graduation day is scheduled for May 23, 2021.
There would also be three in-service days for teachers from January 4-6, 2021. Students would not attend school those days.
The Board decided to vote on the calendar at the February meeting.