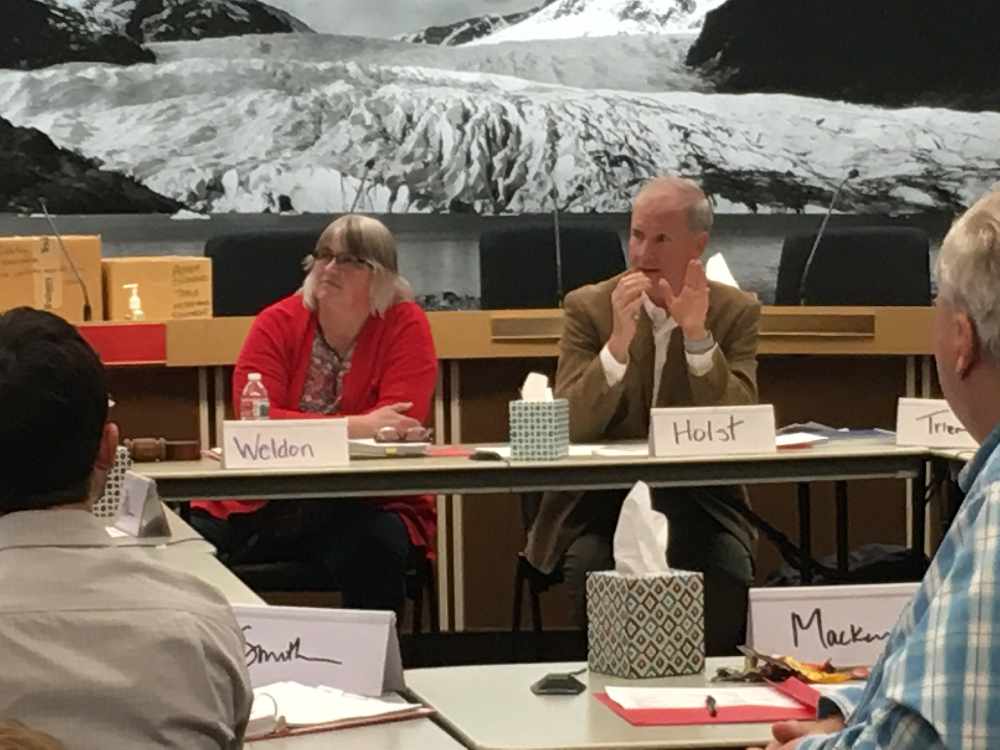 Juneau, Alaska (KINY) - Reopening of Juneau schools for the next school year will dominate the proceedings of the Juneau School Board Tuesday evening.
The panel will take up a plan formulated by Superintendent Bridget Weiss and her staff, according to board president Brian Holst, who calls the plan an excellent starting point.
The state has mandated that every district has a plan for low, medium, and high-risk scenarios. Based on the number of COVID-19 cases, Juneau falls within the low to medium range, according to Holst, who figures the school year here will start with the medium scenario which means different things to different age groups he says. "If your child is in elementary school, they will be attending half days either in the morning or the afternoon. Because the guidelines are to create social distancing, we need to our best to reduce the number of kids in one place at one time. And so we're going to achieve in this medium scenario by basically cutting your classes in half. If you're in the morning group, you'll be in school in the morning and in the afternoon, you'll be doing school work from home. And vice versa."
Holst said the plan is similar for the two middle and high schools, but there are two parts. Half of the school populations will attend school Monday and Tuesday with the other half going to buildings Thursday and Friday. There would be no attendance on Wednesday mainly to allow for cleaning of the buildings.
Holst said on Action Line that the board will discuss how the use of masks will be addressed. "Where we're probably headed is that we're going to communicate to the community that masks are going to be the expectation and then leave room for the superintendent to decide under what situations where they'll be a reasonable exception. And there could be a lot of reasonable exceptions, but the masks are going to be an important part of mitigating COVID-19."
Up for action is a recommendation from Superintendent Weiss that the opening of school be delayed from August 17 to the 24th. Holst said teachers need an opportunity to prepare for the reopening plan.
The board will also take up the superintendent's new contract following her favorable evaluation by the board. "We are proposing to add another year to her contract. By law, the maximum contract in Alaska for a superintendent is three years and we want to add that additional year to her contract because she's doing a great job for us. We didn't give her a raise last year, but we're looking at offering her a one percent increase this year and some other changes, minor changes to the contract to clarify some administrative items."
There's a budget amendment up for action. "We had a little bit of savings this year. A tiny bit of savings and we're looking to see how best to allocate it. And it's probably going to end up all going towards equipment that supports learning from a distance."

The school board is scheduled to convene at 4:30 p.m. Citizens can participate via Zoom.