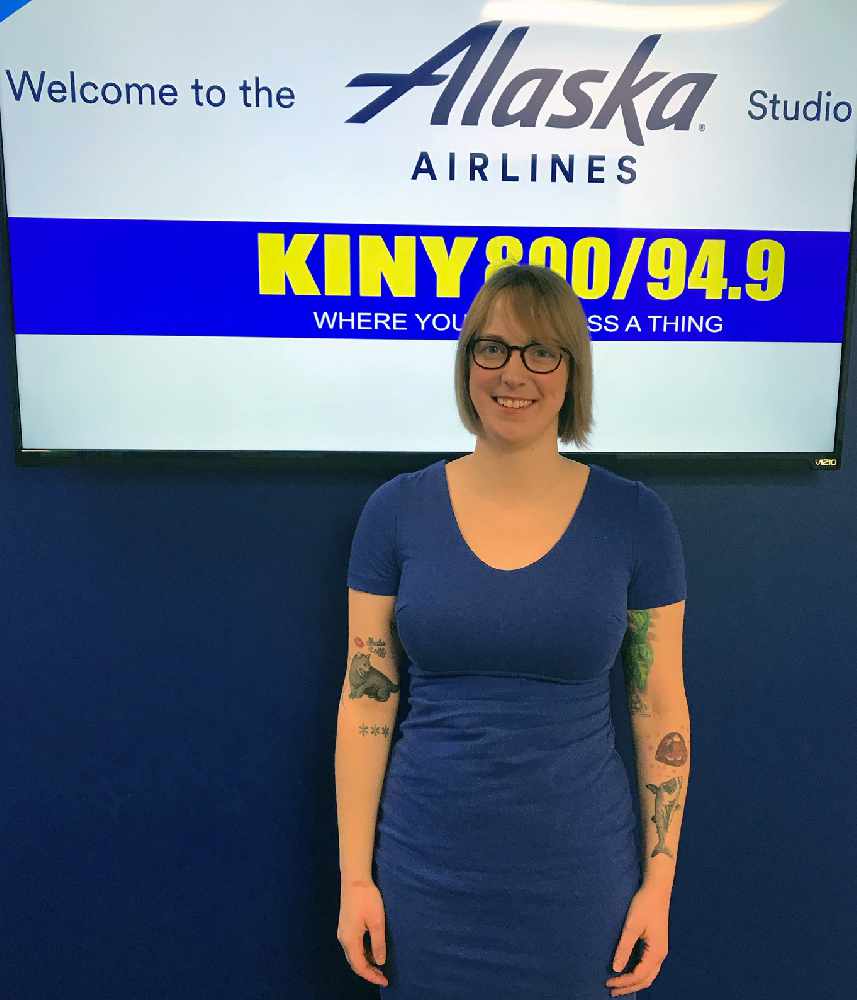 Assembly Member Carole Triem.
Juneau, Alaska (KINY) - The Visitor Industry Task Force continued deliberations in front of another large crowd Tuesday.
Since 1988 the CBJ has convened or funded 11 different committees to address tourism issues and completed 14 projects, studies or plans for tourism analysis or management.
There are currently 98 guidelines for tourism industry management in Juneau.
The CBJ approved a $5 head tax for visitors in 1999.
The agenda included a discussion of the waterfront plan and some of the things Juneau has done to address tourism in the past 30 years.
Alexandra Pierce, Planner for the Community Development Department, said the discussions over the years have encouraged the CBJ to remain proactive on reviews of the industry. She said the current mindset is some kind of intervention.
Michele Elfers, Parks and Recreation Deputy Director, said quality of life was an original element in the 2004 Long Range Waterfront Plan.
"We want to allow for new uses on the waterfront. There is an idea of balance. Maybe were a little off balance, maybe were not, but it is a recurring theme."
Parking and traffic congestion remain an issue today. Another goal was to unify the waterfront and downtown through a sea walk. She noted there is a national trend to make the waterfront more inviting and used by the public.
About 50% of the waterfront uplands is owned by the CBJ. The CBJ continues to work on extension of the seawalk.
"The waterfront is complicated and sea walk construction is complicated. Sea walk is a word but is it a trail to the docks, is it a sidewalk, we don't really know what it is and we don't know how to manage it as one consistent entity."
Elfers said she felt Juneau has a great waterfront. She said it may be time to look at tourism as a community wide issue as more and more tourists come and impact outlying areas including Auke Bay, Douglas and out the road.
Chairman Carol Triem said the waterfront plan is a great plan and she has no interest in reinventing the wheel.
Assembly Member Wade Bryson said there are two main groups, one side that wants tourism to continue to grow and another side that seeks to slow or stop tourism growth.
"How do we get the best result for the City. For every person that wants to see tourism grow there is a person that wants to see a cap of some sort. We have the very real factor of how much money is at stake."
He said tourism pays for up to 25% of the CBJ operations. "That is a lot of our bills. I don't know what result we will have here. There is no way for us to pick a number. There is no line we can say where this would be good for Juneau."
Bryson said the CBJ bills go up every year and there is a growing need for funds for things like school bond debt reimbursement. He noted tourism revenues have also grown each year.
Kirby Day said the CBJ has managed tourism every day for 25 years. He said they can't discount the impacts from tourism. "It is time to talk about how we go forward to keep this a great place to live and a great place to visit."
Bryson said he thinks once the Egan Drive work is done the traffic flow and congestion will be much improved. He mentioned the Archipelago project as a positive addition.
Task Force Member Craig Dahl said there is an actual limit on the number of tourists now due to the size of the ship and a limit on the amount of ships that can visit Juneau at one time. "Zero in on the things that we can control and take action on that."
Dahl said when there are too many people, visitors won't enjoy their visit here, and will go somewhere else.
The CBJ Parks & Recreation Department is considering changes to the regulations that govern commercial use of parks and recreation facilities. Existing regulations were written nearly 25 years ago, and a number of changes are proposed to provide a better framework to manage commercial use of these public facilities. A public meeting on the proposed regulation changes will be held on Wednesday, December 11 at 5:30 pm at the Senate Building Third Floor Conference Room at 175 S. Franklin Street.
The next meeting of the Task Force will be Tuesday, December 17, at 12:05 pm in Assembly Chambers.
The Task Force plans to take public testimony on the tourism issue on Saturday, January 11 at 10 am and Thursday, January 16 at 5:30 pm at the CBJ assembly chambers.