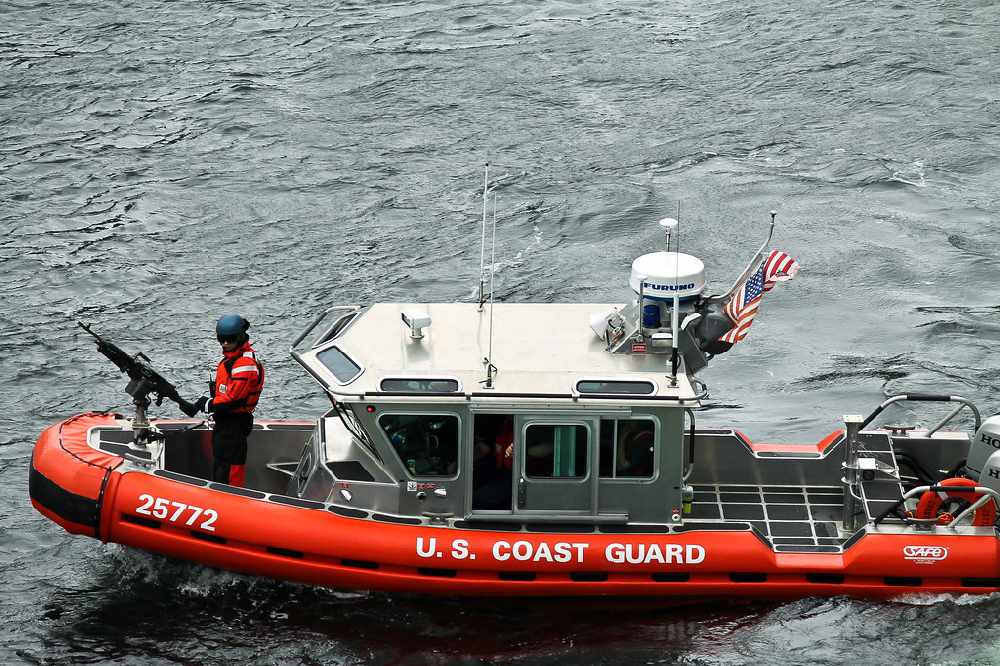 Juneau, Alaska (KINY) - Coast Guard Officials said the man had an in Reach SOS device and was dressed for the weather.
The Coast Guard said an MH-60 Jayhawk helicopter crew from Air Station Sitka picked up the uninjured man after the 12-foot boat capsized near Shelter Island Saturday.
The Coast Guard received a cell phone call from the man Saturday just before 11 am. He reported the 12-foot Zodiac had become disabled after capsizing and was now adrift near the north end of Shelter Island.
The Coast Guard said the man had uprighted the boat but the engine would not stop and he was attempting to row the boat to the Island.
Coast Guard officials said the man wore an anti-exposure suit to handle the elements. Temperatures were 32 degrees with 50 mile per hour winds at the time of the rescue.
A 45-foot Response-Boat-Medium crew from Station Juneau assisted in the rescue.
The man was located on the shore of Shelter Island.
"Fortunately the individual was wearing an anti-exposure suit, and was equipped with an inReach device and a cell phone to notify us of his location," said Petty Officer Brian Wells, Sector Juneau command center watchstander. "All of these factors contributed to his survival despite the adverse weather conditions.